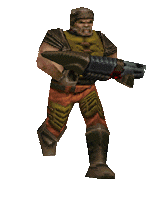 ---
website updates
(1/7/2003) finally a new update!
i finally updated my site! i removed the holiday gif and i turned the html guide into a text file so you can just copy and paste everything! it's back to the html one


(12/20/2002) added icons next to the page links!
just a minor thing to make it look cool. credit to exosilver for the icons! check his site out! https://exosilver.neocities.org
(12/19/2002) happy holidays + new updates!
merry xmas! sorry for not updating in a while, i didn't have any ideas for new things. anyways, i added a custom scrollbar! i hope you like it! i also added a cool xmas gif made by floppyjay! you can find it below!
(12/6/2002) added a gifypet!
yes, another update today! to make up for the deletion of my chatroom, i made a gifypet! you can play with him if you scroll down a little! hope you enjoy!